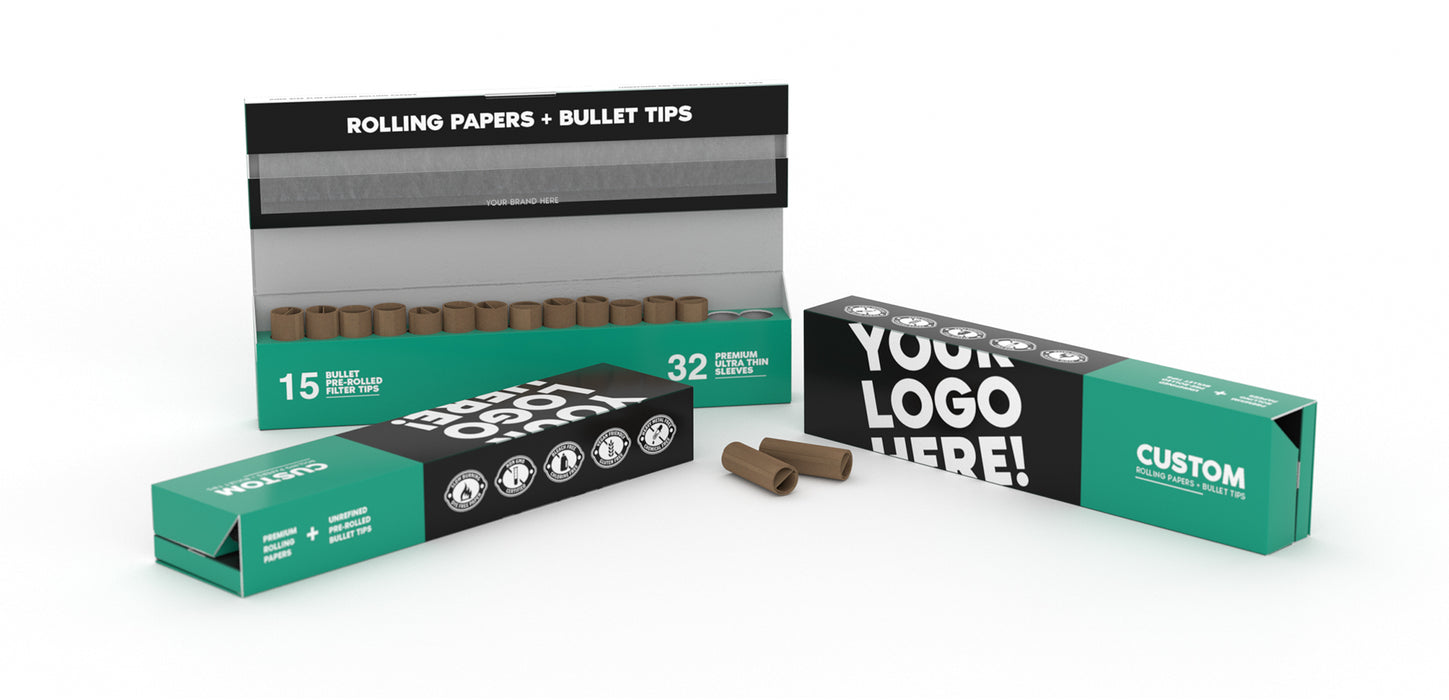 Custom Rolling Paper - With Tips/Crutches Tray Enclosure Artisan Edition
CONTACT FOR PRICING
ITEM CODE: TIPS-MAG-TRAY-ARTISAN
SIZE: King Slim 109mm x 44mm | 1.73" x 4.29" - 32 leaves a booklet
This item is an all in one booklet + rolling tray similar to TIP-REV but a bigger form factor for the rolling tray on the go. We can make this format in any size, any paper type and any value edition printing!
Custom make your own rolling paper design, fully printed edge to edge on booklet and display box. Whether you are a dispensary, caregiver, head shop, wholesaler or just want a rolling paper booklet as a business card you have come to the right place! What sets us apart from the competition is that we are a manufacturer and you are buying factory direct! We have the lowest prices and the highest quality compared to any vendor out there.
Interested in Artisan edition? Give us a shout on sales@harasupply.co 
You are looking at the all in one RYO booklet on the go. What makes this format so kick-ass is the ability to grind your product wherever you are. No more lugging around other accessories when you out! This baby comes packed with a king slim size booklet, crutches, magnet enclosure, and a PP grinder all built into one format.
Minimums start @ 10,000 booklets. For details please contact
sales@harasupply.co and quote the item code: TIPS-REV-SHREDDER