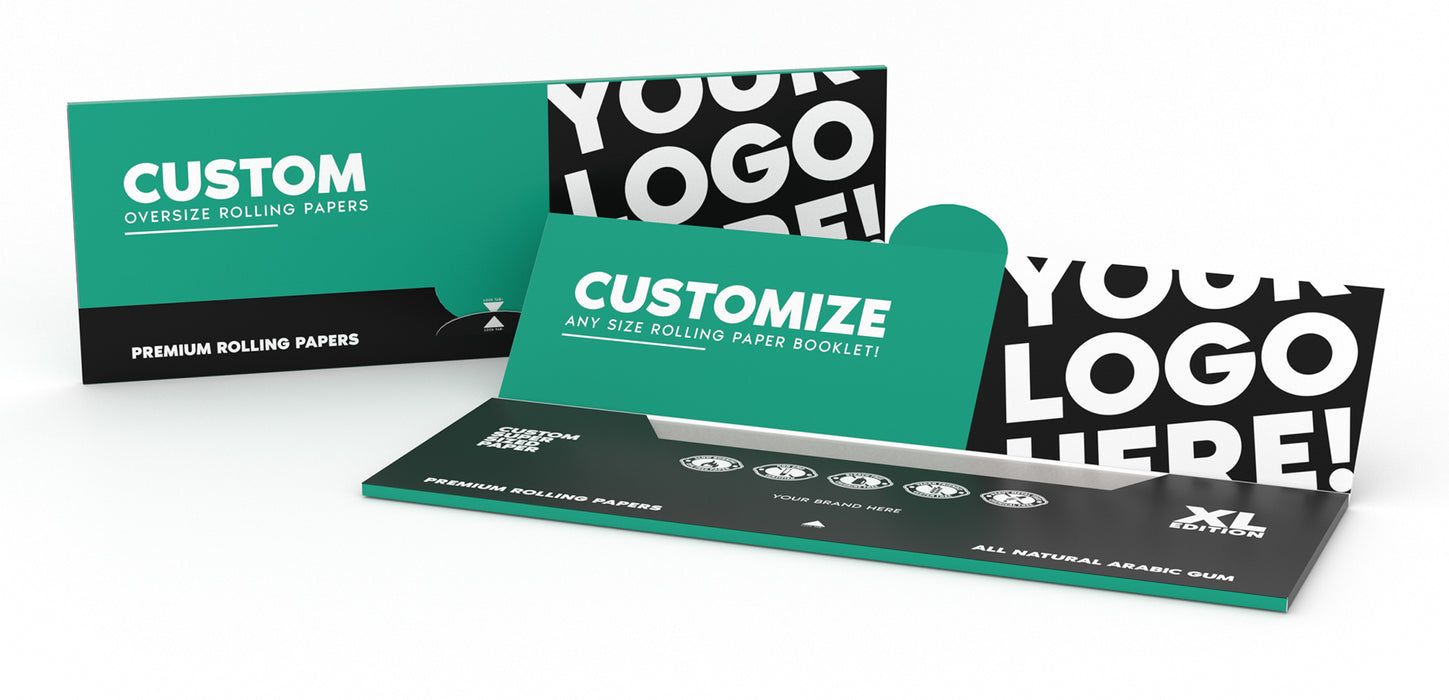 Custom SUPERNORMAL 12 Inch Rolling Paper
CONTACT FOR PRICING
*THERE IS NO MANUFACTURER IN THE WORLD THAT CAN DO THIS*
 
Looking for a custom XL, XXL, XXXL (you get the point) rolling paper size? We can custom manufacture it! Any width, any height, any number of leaves/papers a booklet..anything! 
 
Using 100% Arabic gum as the bonding agent and the following pulp base:
Unbleached 100% Pure Hemp Pulp (13 GSM) - LIKE RAW ORGANIC
Unbleached 50% Hemp & 50% Flax Pulp (13GSM)
Unbleached Unrefined Wood Pulp (12.5 GSM) - LIKE RAW
Bleached Rice Paper (13.5 GSM) - LIKE ELEMENTS
We can fully customize your product! 
Contact us on info@harasupply.co to discuss your customization requirement.