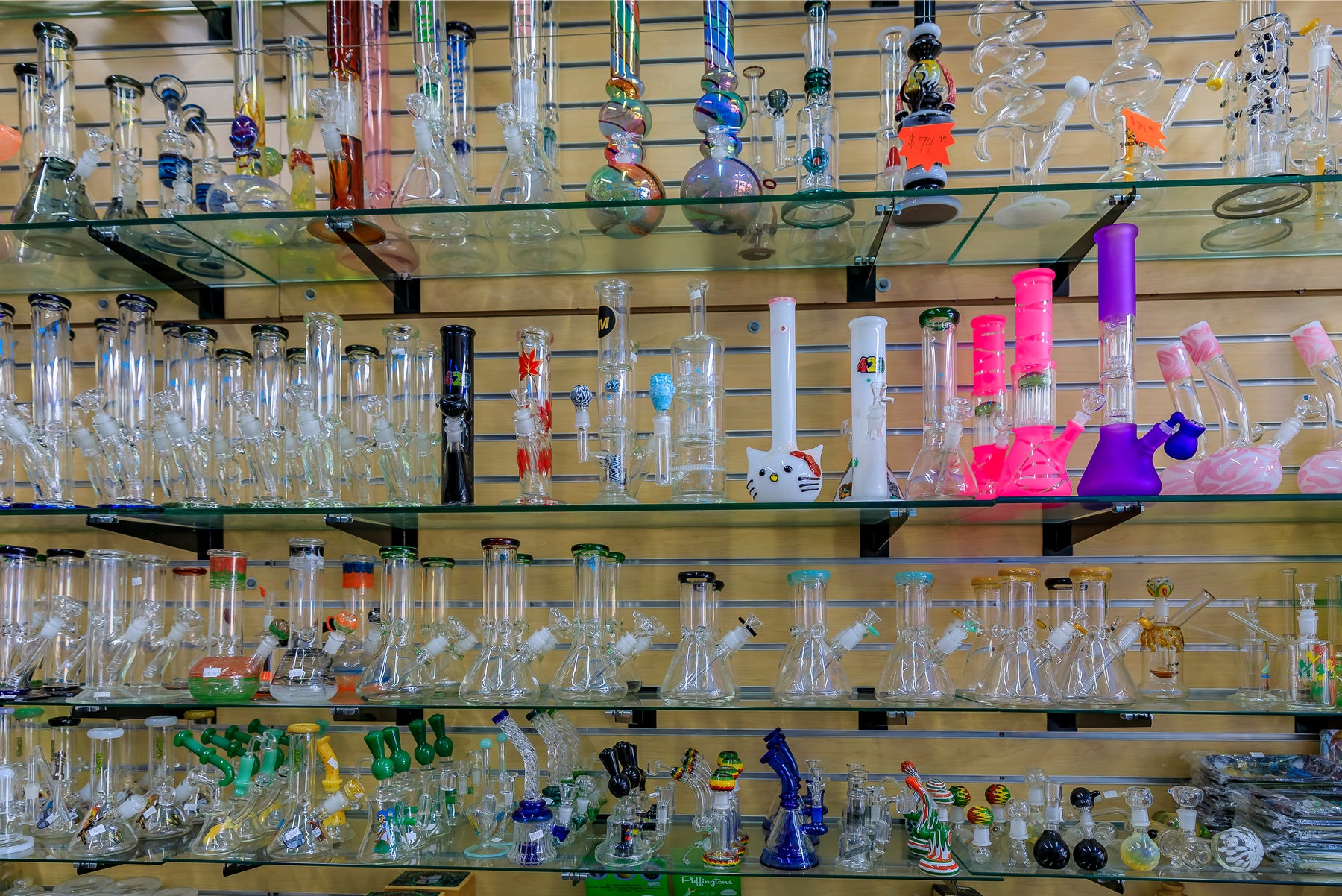 Why Modern Society is Embracing the Online Headshop
Online Headshops Bring You The Supplies You Need 
A favorite pastime of many recreational smokers is strolling into their favorite headshop and looking at new glass pieces and other cool smoking accessories. But maybe you've never visited a headshop in-person because it's inconvenient, not well-stocked, or pricey. Or perhaps you simply don't have a reliable shop within driving distance to where you live or work.
Although visiting brick-and-motor shops can be fun, it's certainly not the ideal route for everyone. This is especially true for those individuals with busy schedules and careers. Shopping at online headshops is often the perfect solution if you want lower prices, convenience, privacy, and honest reviews.

If you've never shopped at an online headshop and are still on the fence, this guide is for you. We'll walk you through the features and benefits you can expect when shopping online, and why so many people are making the transition from traditional headshops to online commerce.
The Attraction of the Online Headshop
Quick and Convenient Shopping Experience
Who doesn't like shopping from the comfort of their own home in their pajamas? Exactly. 
One of the biggest benefits of buying smoking accessories online is the fact that you can shop anywhere at any time. All you need is an internet connection and the device of your choice, be it a computer, tablet or smartphone. Modern e-commerce shops are optimized to run fast, have an intuitive interface, and are outfitted with industry-standard security measures. All of this and more makes shopping online a breeze. Sort by product type, use, price, popularity, ratings and more to find just what you need right when you need it. No more rummaging through store shelves and up and down aisles.

You can discreetly have your package shipped right to your door which can be a lifesaver if you're nervous about driving around with paraphernalia after a trip to a local headshop. You also can find what you need much quicker than visiting a physical location since inventory is searchable by keyword. 
Diverse Inventory
Online headshops usually have a wider selection of smoking products and more inventory than brick-and-mortar shops. This is because online stores don't have to worry about restocking as often or adhering guessing what items their customers might want. Online headshops will typically stock a myriad of product types across a range of leading brands sortable by price so that you always know you will get the best value. Size, color and other options abound online.
Best of all, this inventory is typically of a higher quality than that from the miscellaneous brands found at traditional shops that source their products from local suppliers. 
Discreet, Safe and Reliable 
If you're worried about buying paraphernalia because of laws in your state, don't. It's important to know that online headshops are legal and buying from them is also legal. The same way physical shops can sell paraphernalia, smoking accessories are considered multi-purpose in the eyes of the law no matter if bought online or in-store. Another advantage of online shopping is the discreet packaging, which is great if you live with roommates or have nosey neighbors. Packages often come in unmarked boxes and packages so you'll never have to worry about nosey neighbors, family, friends or employers finding out what you ordered.
Reputable online stores also take expansive security measures to protect your identity by only having access to the last four digits of your credit card once you've completed your transaction. This protection isn't available in stores that take your physical credit card to complete the purchase.
Product Information & Education 
If an online headshop is worth its salt, products will have detailed information so you truly know what you're buying. These descriptions will usually cover materials used to make the product, dimensions, and explain how to use the product. While buying in-store may allow you to touch and hold the product, shopping online provides much more information making you more informed about your purchase. 
Further, online headshops are often a treasure trove of information, offering helpful tips, advice, guides and more on their website.
Expedited Shipping
One of the biggest drawbacks most people think of when ordering online is having to wait for their order to arrive. If you're impatient or sending a last-minute gift, many online smokeshops offer expedited shipping so you can get your order within a matter of a couple of days. The only disadvantage to expedited shipping is the cost, so make sure to think about if you *really* need your order right away.
Reviews and Ratings
Have you ever walked into a store, instantly bought something, and then later regretted it? We've all been there. That's why reading reviews before making a purchase is essential.
Knowing how satisfied others are with their purchase is priceless and can only be done by shopping online. Reading reviews could save you money and prevent an impulse buy which is all too common in stores. By getting an honest review of a smoking accessory you're thinking of buying, you can feel more confident about your purchase. 
Affordable Prices
Buying online versus in-store could save you some cash. Traditional shops have fixed expenses they must pay, and as a result, many of them mark up the prices on products. With online stores, you can take advantage of affordable prices. This is because online stores aren't subjected to the same fixed costs as brick-and-mortar shops and carry a larger inventory which means a cheaper price per unit. You also have the ability to price compare which is almost impossible to do while in-store. 
The Bottom Line
Visiting headshops in-person is exciting and allows you to physically hold a product before buying it. However, online headshops offer just as great of a buyer experience as physical shops because of the detailed product information and customer reviews offered. 
When you buy online, you get the benefit of buying products at lower prices, selecting from better inventory, and have the ability to rush your order if you need it soon. Online headshops give you the power to compare prices and keep your orders private with discreet packaging. If you're ready to start buying high-quality smoking products hassle-free, it's time to get with the times and start buying from online headshops.