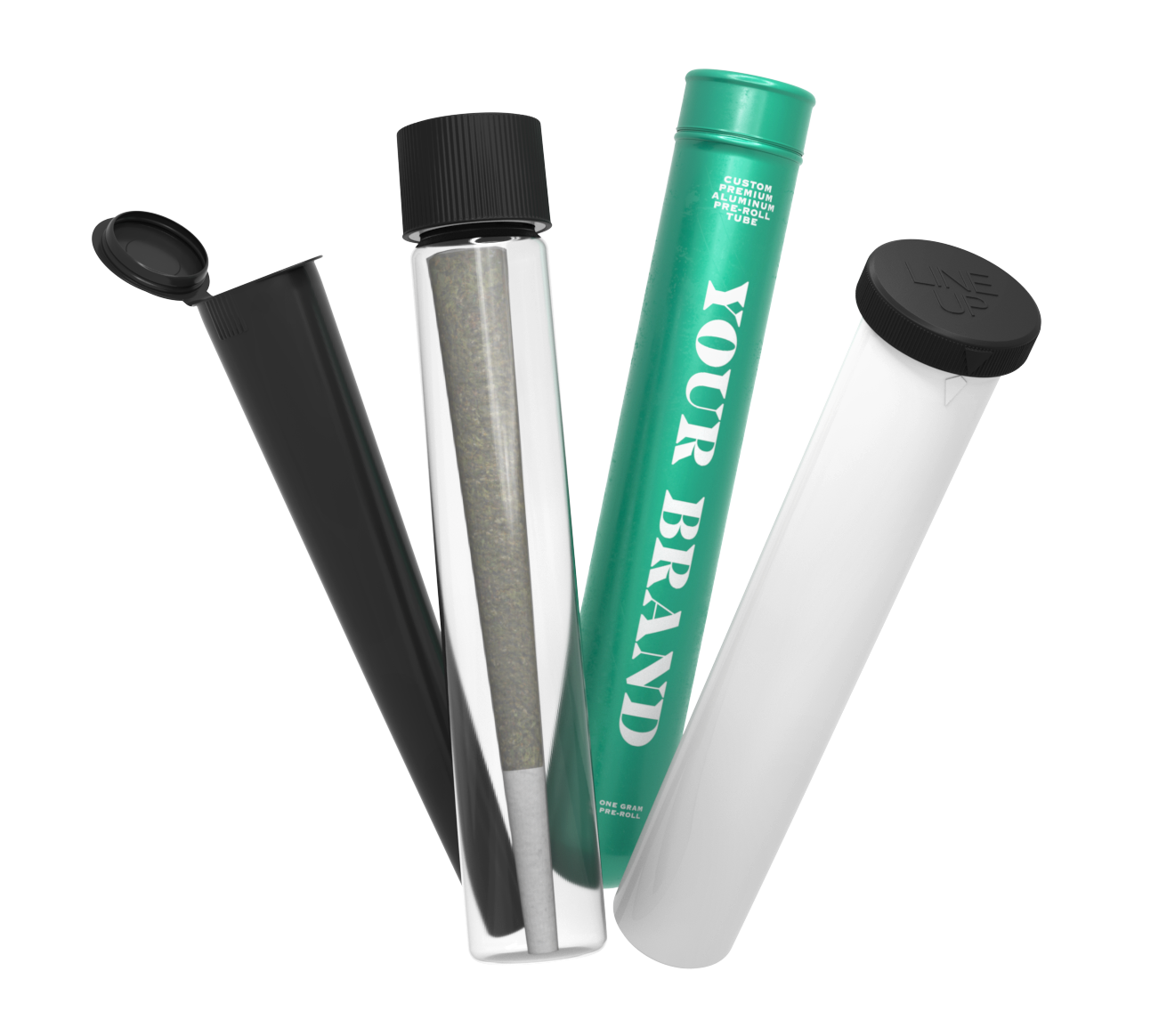 Pre-roll Processing in the Cannabis Industry
Pre Rolls are the Future - Predictions on Pre-Roll Processing in the Cannabis Industry
You don't have to know how to roll joints to experience the joys of smoking one. Your local dispensary likely offers pre-rolls; A portable, ready to light option that allows end-users to sit back, relax, and enjoy themselves. Joints happen to be a great introductory product for consumers who are new to using and for those who smoke less than the average person.
Gone are the days where customers leave shops with a single strain option in unbranded packaging, only to find that the contents are sugar leaf trim-garbage. Better manufacturing processes have allowed for experimentation and variety to exist within the pre-roll sector, thus increasing overall quality and experience. In the coming months and years, HARA has expectations for this region of the industry. Here's what to look out for in 2020 and beyond.:
Quality Increase due to Market Saturation:
 The cannabis market is on a steady sales incline as legalization continues to progress throughout the world. In 2019 cannabis sales grew by an astounding 48% and sales are projected to increase by another 35% in 2020. New companies sprout up every day with hopes of pioneering and absorbing the incoming business. An explosion of new brands means one thing: There is no time for consumers to waste on purchasing traditional "house" joints when processors have more to offer in terms of pre-roll technology than ever before; Leading to higher testing results, innovation, and increased exposure to the market. 
Learn More: Pre-Roll Packaging in the New Age
But what does all of this really mean? Developers are working harder and longer to come out with leading products using high-quality materials. Our favorite dispensaries have probably always offered a pre-roll option, but if one were to take a harder look today, they might notice more quality tiers, different sizes to choose from, multi-packs, outsourced brands, and insanely potent infused pre-rolls. No one really needs to waste time rolling their own joints anymore. With all of the options to choose from, we can agree that the simple "house joint" just doesn't hit the same. 
Infused Pre-Rolls to Become the Standard Buy: 
It's no secret that in the world of cannabis, there is a consistent need for THC concentration. This is achieved through extraction and results in an incredibly potent product, and ultimately more bang for the user's buck. Traditional rolls that are known for being composed of only flower have been given some amazing makeovers in the past, but they aren't well heard of yet. We predict that infused pre-rolls will gain momentum and eventually surpass standard pre-roll sales.
Infused pre-rolls vary depending on the manufacturing process, the most popular being Caviar Joint in 2017, which gave all joint nay-sayers a run for their money due to their premium nature. Insight to the process: Premium bud is broken down, rolled into a joint paper, and then pressed in trichomes for a seriously strong effect once consumed. While we don't recommend new canna users jump straight into this method of smoke, we are happy to see the marketability of pre-rolls reach both light and heavy users alike. Keep an eye out for these infusions: snakes in the grass, bubble joints, and dipped-and-rolled pre-rolls at local dispensaries. 
As extraction processes become more refined, we encourage readers to keep an eye out for botanical and cannabis terpene infusions that produce full flavor profiles, along with heavy terpene extracts used in the process of caviar joint manufacturing beyond wax and distillate.
CBD Pre Rolls Will Make Their Way to the Main Stage:
The demand for CBD is increasing among demographics who aren't as aroused by the thought of smoking intoxicating THC as others, so more hemp companies are laying their stakes and getting in on the growing opportunity. Due to recent publicity CBD has acquired and new research that has emerged over the years, the general population of cannabis consumers have a general understanding that CBD contains some rather exemplary health and medical benefits without the psychoactive effect of THC. CBD pre-rolls are an excellent option for athletes, people who suffer from mood disorders, stress, minor aches and pain, inflammation, and other chronic conditions.
Check Out: Pre-Roll Packaging Options
Inhalation of CBD offers the most rapid delivery of effects, making it the fastest path to relief. For those who don't enjoy the taste of CBD, botanical terpene infusions are an option that we will see growth in the future. Not only will consumers be able to smoke medicine on the go, but it could also taste like strawberry lemonade, coconut, grape, and more! Combine with the previously mentioned ease and portability of a standard pre-roll, and you've got medicine at your convenience in a snap cap tube. We predict that CBD pre-rolls will no longer be something we have to go out and look for; they will be easily accessed and will boast the same competitive nature as the THC pre-roll market. 
Healthier Smoking As a Priority
The invention of the crutch for filtration was an innovative one, but it does a better job of keeping weed out of our mouths and not burning our lips while smoking than an actual filtration mechanism. Although cannabis grows naturally and is generally safe, there are still residual toxins and carcinogens that make their way into our bodies when we smoke. Luckily there are manufacturers who sell products and implement processes that prioritize consumer health and make their pre-rolls more natural and safe to burn. Additionally, Advanced Filtration is growing in popularity, and we foresee it being an industry-standard in the coming years along with natural, 100% Bio-organic Hemp Papers. The advancement of joint-filling machines and technology has helped pre-rolls become healthier, too. With the filling and twisting left to a single machine, there is less room for error and contamination throughout the manufacturing process. 
Superior Cannabis Branding as a Necessity 
Companies aren't just focusing on their organic product anymore. Growing and processing bud is only the first 50%  Branding and marketing with regard to cannabis packaging is the first step to setting a quality product apart from the rest. With so many options to choose from, the need to stand out on the shelf might be overwhelming for some manufacturers. Companies like HARA, who offer custom packaging services, can help bring these new brands to life and showcase their quality from the first moment. 
From custom tubes and boxes to custom crutches and even custom printed cones  - we expect to see a major increase in the creative ways cannabis companies choose to brand their products and stay ahead of market trends. The standard joint tube that lacked personality will come in various colors of the rainbow and be labeled with strain information and a well-developed brand identity. Multi-joint pack box designs are advancing, and the customization options are growing. 
See: Types of Pre-Rolled Tube Labels
CONCLUSION
Big things are coming in the future of Cannabis and CBD, and due to the growth of the industry as a whole, our beloved pre-rolls won't be phased out anytime soon. We have high hopes for better quality product and extraction infusions, automated manufacturing systems and increased attention to consumer health, and growing accessibility to the medicinal benefits from cannabinoids that can be packed into a roll. Keep your eyes peeled.