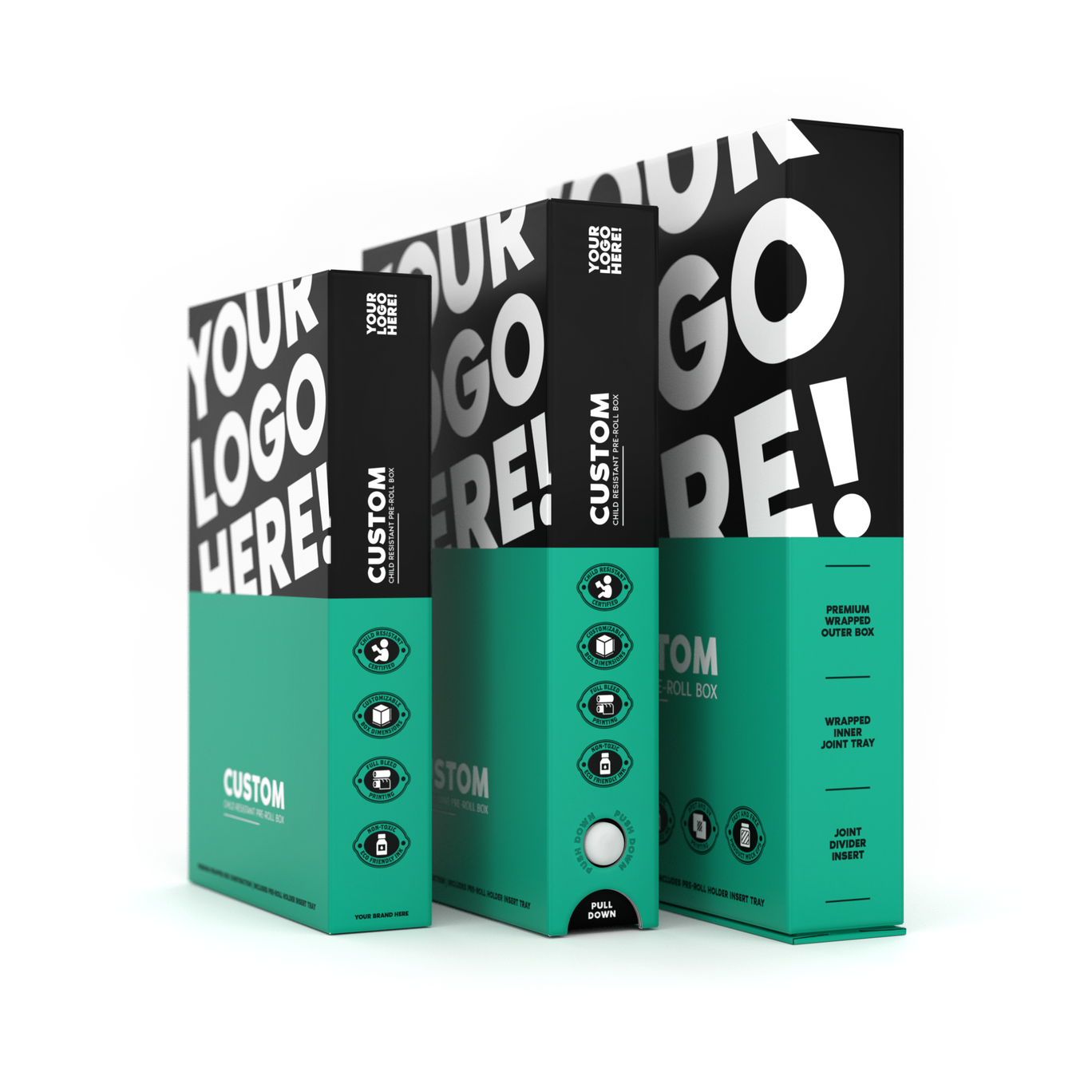 CR Certified Packaging
What Does it Mean for Your Packaging to be C-R Certified?
When you consider your company and all the work and business decisions that have gone into getting it where it is, did you ever think about your product's packaging? Probably not as so many other more exciting things flooded your mind and took up your time. 
While most business owners, like yourself, have probably discussed important topics such as the safety of their product, have they considered if their product holds a risk for children if they access it? If so, the product's packaging will need C-R certification. But what does that mean?
While this subject has no exciting or anticipatory elements to it, the topic still needs your consideration, thought, and immediate action. So, what does it mean for your product's packaging to have C-R certification? Read on and discover more about what you can do to protect children from potentially harmful products.
What is C-R Packaging?  
To reduce the risk of child poisoning via the ingestion of possibly harmful products or substances, the packaging of the product must have C-R certification. 
C-R certified packaging, also known as special packaging, started in 1972 when the U.S. Consumer Safety Commission (CPSC) mandated regular C-R packaging via the Poison Prevention Packaging Act (PPPA).
The team here at HaraSupply has you covered with top of the line CR Packaging.
What Products Require C-R Certification Packaging?
If a product is considered dangerous or potentially harmful to children, it needs C-R certification. But what constitutes a potentially hazardous item? 
Substances such as e-cigs, nicotine refill packs, cannabis packages, household cleaners, pesticides, as well as medications and OTC drugs such as:
Acetaminophen

Aspirin

Diphenhydramine

Ibuprofen

Drugs and dietary supplements containing iron

Imidazolines

Methyl Salicylate

Mouthwash

Naproxen
Shop All Child Resistant Pre-Rolled Boxes
How are C-R Certified Packages Tested?
A panel of one to four groups of 50 children between the ages of 42-51 months test sequentially, then get divided into three age categories: 
42-44 months (30% of the children)

45-48 months (40% of the children)

49-51 months (30% of the children)
The difference between the number of boys and girls in each age group does not exceed 10% of the total number of children in that group.
Each child has a package with instructions to try to open the package with their teeth; they have five minutes to do this. 
At the end of the five minutes, the tester will reveal to the children how to open the package. Prior to the second 5-minute testing interval, if the children did not use their teeth during the first 5 minutes, the tester will tell the children—again—that they may use their teeth to open the packaging. 
See More Pre-Rolled Tube Labels
To pass the C-R test, participants should study the required testing parameters described in 16 CFR § 1700.20(a)(2)(iii). 
In the event the test has inconclusive results, additional tests with one or more groups of 50 children is needed. Only 200 children may participate in the testing. 
When Does a Package Need C-R Certification Testing?
Any package that has material controlled by the PPPA must meet C-R standards, regardless of its packaging. 
Based on the requirements of the PPPA, the following factors must have the consideration of the CPSC: 
Manufacturing industry procedures influenced by the PPPA

Any scientific, medical, and engineering information concerning special packaging involved in accidental childhood ingestion, illness, and injury caused by household chemicals

The product poses a risk of severe harm to children under five years old, who can open the package and consume or handle the contents

Innovative technological methodologies able to produce C-R packaging for applicable products, modern mass production and assembly techniques that work with the required packaging, and that the product's integrity will have adequate protection, preventing any interference with the product's intended use or storage
What about the C-R Regulations for Cannabis Packaging?
When it comes to cannabis packaging, the American Society for Testing and Materials (ASTM) states that a child-resistant package is based on the Poison Prevention Packaging Act (PPPA), designed or constructed to significantly cause difficulty for children under five years old to open. 
While not all states have consistent rules for marijuana packaging requirements, regulations could state that:
C-R packaging must be compliant with the CPSC or PPPA

C-R packaging must be compliant with ASTM 

C-R packaging must be compliant with 16 CFR § 1700.20(a)(2)(iii).

C-R packaging must have a constructed design to cause significant difficulty for a child younger than 5 years old to open within a reasonable time, and not cause significant difficulty for adults to properly handle
Learn More: New Age Pre-Roll Packaging
Cannabis Products that Require C-R Certification
You do not need to worry as compliant and aesthetically pleasing packaging solutions exist for a lot of cannabis products. These packages adhere to the exacting compliance requirements, and they present many packaging solutions for some cannabis products. The cannabis products benefiting from these design solutions consist of:
Cannabis Flower
While staying entirely child-proof, dispensaries and vendors use products like the doob tube to showcase the best flower strains. Doob tubes meet the required child-resistant cannabis packaging regulations and compliance standards while also offering an innovative and customizable packaging solution. On the downside, Doob Tubes only have one storage compartment for your product. 
Pre-rolls
Like joint cases, cannabis pre-roll packaging offers a solution that has flexibility and customization options, all the while adhering to the strict child-resistant cannabis packaging regulations. They can hold fresh herbs and rolled joints, have airtight features, and keep the product fresh with quality lock mechanisms for a fully child-resistant package.
Vaporizers
As vaporizers require C-R regulated packaging, they come with a lock system, a design feature ensuring it stays child-proof.
Edibles and Concentrates
As edibles and concentrates most certainly require child-proof packaging, these products come with child-resistant features to protect the product as well as the child.
Construction Factors of C-R Certified Packages
So how do you create a child-resistant package? Quality C-R cannabis packages satisfy C-R regulations and come with factors and features that appeal to adult users. The packaging materials for these products range anywhere from plastic, metal, and wood. 
See other Pre-Roll Packaging Options
But when you need to choose child-resistant cannabis packaging, look for these vital elements:
Creative structural designs

Opaque, resealable, and tamper-proof

Captivating color and finishing

An interactive opening experience

Portability and discreetness
So, when it comes to C-R certified packaging, look for the best quality product solution that is a cutting-edge joint case.