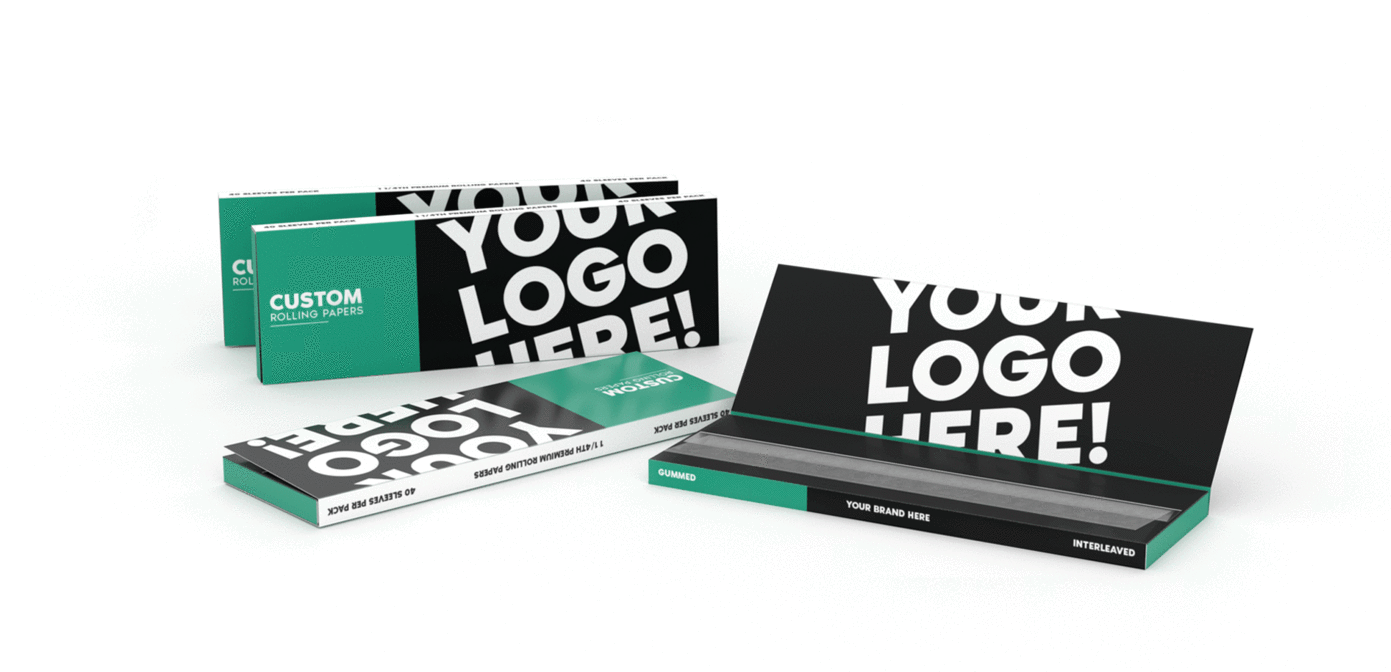 Rolling Paper Size Chart
If you're a cannabis herb user who enjoys smoking, you'll need to choose rolling papers before you can roll your next joint. As cannabis use has become normalized throughout the country, we've seen an increase in cannabis products available to smokers. With a wide range of rolling paper manufacturers now flooding the industry, it's essential to know what you're looking for before buying your next papers or before you pack a cone. 
To help our readers understand the various cannabis rolling papers sizes available to you, we'll explore the most prevalent options currently available. While the exact measurements and nicknames of specific rolling paper sizes can vary depending on the manufacturer, it's safe to say that many of the leading brands follow similar sizing patterns.  
We've created a rolling paper size chart here that outlines the specific sizes of the most popular rolling paper options on the market. You'll be sure to find a size that's perfect for your smoking preferences. Be sure to also check out our CR Certified Packaging for your cones. Let's explore these sizes in more detail:
Click here to customize your own pre-rolled cones!
Single Wide Rolling Paper
A Single Wide is the most popular rolling paper size for people enjoying a casual solo smoke. This particular size is 68mm long and 34mm wide. You can find these at most outlets that sell rolling papers and cannabis products. 
1¼ Size Rolling Paper
If you're searching for a solo smoking rolling paper that offers a bit more capacity, a 1¼ is an excellent choice. This size is 76mm long and 45mm wide. 
1½ Rolling Paper
For cannabis users that enjoy the length of a 1¼, the 1½ offers the same length but with a larger diameter. At 76mm long and 60mm wide, you'll be able to pack plenty into a 1½. 
See More: Cone Size Chart
Double Wide Rolling Paper
If finding an extra-wide paper is your main priority, then a Double Wide is the perfect solution. While the exact width will vary depending on the rolling paper's brand, it will typically fall between 63mm and 88mm. The length of a Double Wide is often 76mm. 
84mm Rolling Paper
The 84mm is another step up from many of the earlier mentioned rolling papers on our list. It's 83mm long and 45mm wide. 
King Size Rolling Paper
King Size rolling papers are typically the largest papers you'll find from cannabis suppliers. While size can vary depending on the manufacturer, King Size rolling papers usually fall between 100-110mm in total length. They're often between 55-60mm wide. 
King Slims Rolling Paper
If you like King Size joints, but you prefer a slimmer option, the King Slims is the same length as a King Size, but with a narrower diameter. King Slims are 100-110mm long and 44mm wide. 
Learn More: Pre-Roll Processing in the Cannabis Industry
Consider Our Cone Products at Hara Supply
If you want to simplify the process of rolling joints, you'll find plenty of pre-rolled cone options available on the market. At Hara Supply, we produce GMP Certified cones that allow you to pack a joint without any rolling expertise. Not only does this speed up the process of rolling, but it also allows you to enjoy more tightly packed joints. 
Check out the selection of
pre-rolled cones
on our website if you'd like more information about our bio-organic cones!