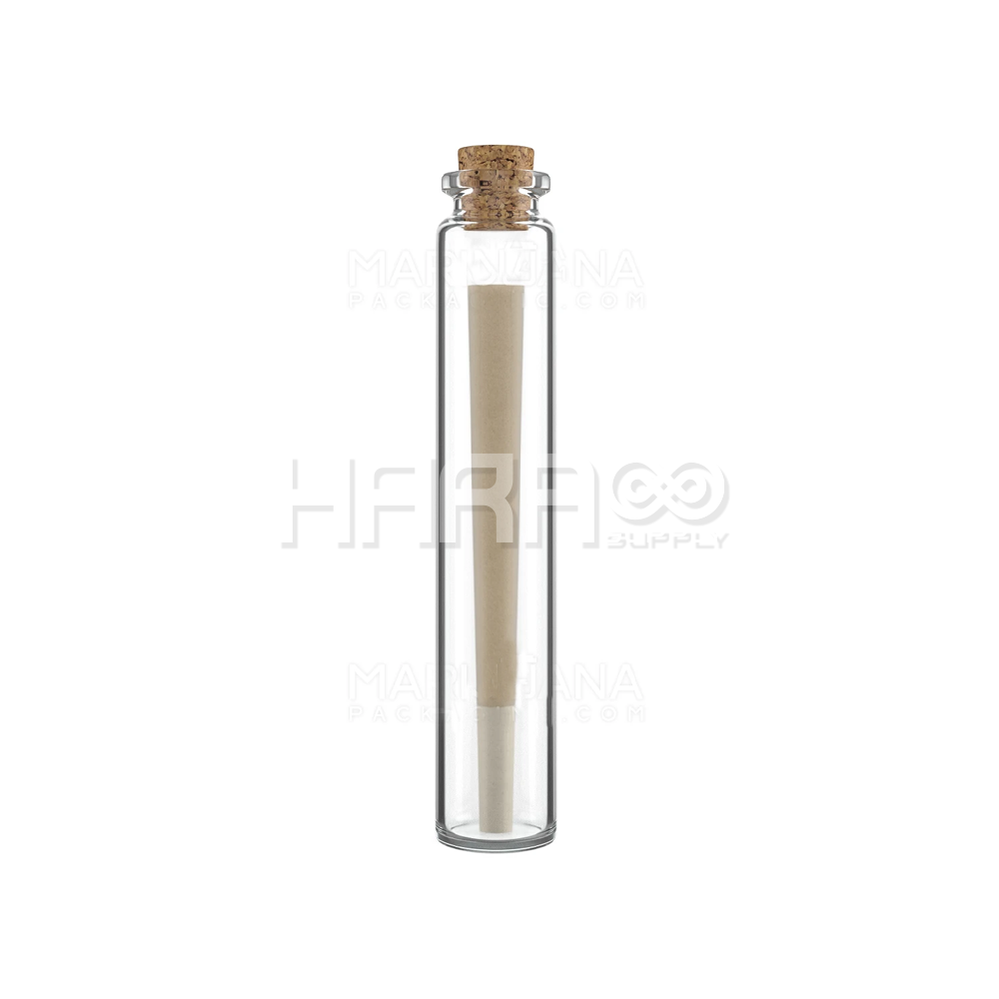 Pre-Rolled Blunt Cones Are Popular
The Popularity Increase of Pre-Rolled Blunt Cones
Pre-rolled cones have always been a commodity in the cannabis space for many reasons. We expect for their popularity to expand. Because of the convenience and portability, and a transparent lack of effort required by the consumer, sparking one up is quite arguably the easiest way to consume in 2020. Those who enjoy cannabis have had a pre-roll joint or packed a paper cone at one point or another. 
But today, we're not talking about joint cones. If you want to learn more, check out why Popularity for pre-rolls have increased. Let's instead talk about a similar option that has even more benefits than the standard joint and has cannabis consumers racing to their local dispensaries. We know what you're thinking: Another way to consume with more benefits? Yes! Do we expect any of our readers to believe it? Well, they should because it's true. We've got three words for you: Pre-Rolled Blunts. 
Introduction of Blunts to America
Blunts were introduced to American culture in the mid-'80s after many Dominican and Jamaican immigrants made their way into New York to pursue their dreams. Due to the illegal nature of cannabis at that time, it's never been documented on when the first blunt was rolled or who rolled it - but the consumption method quickly caught fire in various music scenes (primarily hip hop and rap) and was being documented in song lyrics in the late eighties and early nineties. The popularity of the product continued to expand ever since. Fast forward to 2020, and 21+ adults across the United States and Canada can now purchase pre-rolled blunts to enjoy at their leisure.

Learn More: Pre-Roll Processing in the Cannabis Industry
That's right, canna-consumers can now enjoy blunts without the hassle of hand-rolling by simply picking up a blunt cone (different from its thin, paper-cone counterpart) during their weekly visit to the dispensary. You'll find a variety of pre-packed blunt cones or just the pre-rolled wrap that you fill and seal yourself. Whichever route you decide to take, we assure you won't be let down by the fresh taste or the long-lasting cherry. The slow burn of a blunt wrap is one of its best features and is no doubt a contributing factor to the product's rising popularity. Because wraps burn slowly, blunts are great for group seshes, they offer a longer smoke-time and can even save on some green. Joints tend to burn up quickly, making them a less efficient option overall. 
Shop: Joint Blunt Tubes
A Healthier Way:
Additionally, if you understand the negative effects of tobacco on the human body and want to avoid ingesting the chemicals found in tobacco-based blunt wraps such as addictive nicotine, formaldehyde, lead, and arsenic (to name a few), you're in luck. As time has gone by and the increasing desire to smoke old school blunts without the devastating health effects grows, manufacturers of hemp wraps have come up with innovative and more health-conscious ways to consume. 100% Pure Organic Hemp wraps, cones, and wraps containing CBD are available at dispensaries and smoke shops across the US and do not contain any trace of nicotine or other harmful additives. 
See: Pre-Rolled Sales Are Rising
While many enjoy the au natural taste of an original flavored hemp wrap and some flower, some opt for adventurous flavors such as honey, banana, bubblegum, or grape. So not only can you enjoy the delicious taste of your favorite strain, you can add one of these mouth-watering flavors as a tastebud booster - further inducing the sometimes unavoidable "munchies." What's more, is by ingesting CBD and THC together (if you opt for a CBD wrap) you can experience anti-inflammatory, anti-anxiety effects. What's not to love?
So if you've just made it home after your first pre-roll blunt purchase, congratulations! To use, just pop open the child-proof (and sometimes adult proof) pre-roll tube, marvel at it for a moment, then go ahead and light it up. If you've only picked up a cone and need to know how to pack it, it's really quite simple. Grab your grinder and break down the beautiful nugs of your favorite strain, use the small plastic straw that comes inside of the package to pack it down as you fill, and once the cone is full, fold the top edges of the blunt inward to seal the flower inside. Now light, inhale, and enjoy!
Other Certifications: CR Certified Packaging
Pre-roll cannabis is an excellent option for many; You know exactly what's inside; Premium quality cannabis in the strain of your choice. We in the cannabis industry also know how busy you are. So don't waste time with the mess and stress that comes with rolling, and snag a pre-roll blunt from Hara Supply for a hassle-free sesh.